Our 2nd Year program focuses on developing your leadership, public speaking, and preaching abilities, equipping you to experience city transformation as well as walk in the power of the Holy Spirit, develop a greater passion for worship, and lead in healthy community.
Core Curriculum
Worship
Worship is an integral part of BSSM.  We take time each week to corporately minister to the heart of God through song, prophetic ministry and waiting in His presence.  He is our first calling and our first love.
Bible
We believe that all scripture is an invitation to encounter God. Students have daily Bible reading assignments as well as Bible curriculum that covers a survey of the Gospels, Acts and Romans.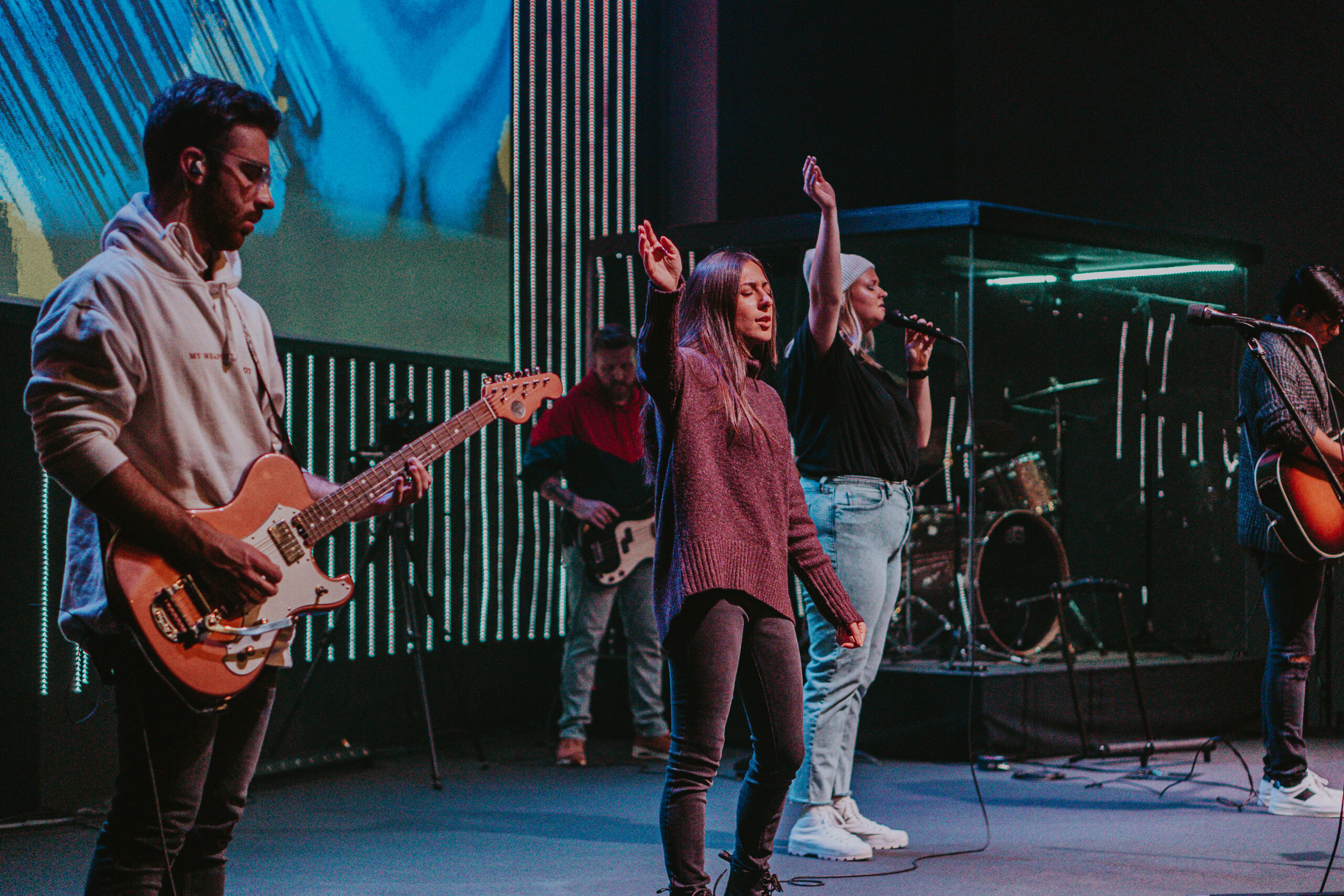 Homework
Homework consists of daily readings, monthly written and creative assignments in addition to weekly videos that students are asked to watch. On average, homework requires 8-12 hours per week to complete. This looks like:
Bible Reading & Assignments
Reading One Book / Month
Book Reports or Creative Projects
Leadership Assignments
Revivalist & Revival History Papers
Preaching Project
BSSM-Redding Curriculum Videos
Core Training
As a BSSM student, you will receive training in practical and spiritual foundations to prepare you for ministry within the church and marketplace.  Trainings include:
Leadership Development
Advanced Prophetic
Public Speaking & Preaching
Revival & Revivalist History
City Transformation 101
Freedom & Deliverance Training
Outreach
As part of leadership training, 2nd Year students help lead the outreach teams that go out twice a month during class on Tuesday nights. Every month we focus on different ways to hear Holy Spirit and interact with those we are ministering to in the market place.
Elective Classes
Twice a year, students pick an Elective Class that will focus on a specific area of study they are interested in outside of our core BSSM curriculum. These courses run for 4 weeks with both 1st and 2nd Year students participate together.
Application Requirements 
2nd Year applicants must have graduated from Bethel School of Supernatural Ministry's 1st Year program.
2nd Year Tuition
$2,700 (payment plans are available)
Missions & Travel
Students are invited to sign up for local ministry trips with our staff in addition to the required missions trips in the spring. 
Servanthood
We place a high value on serving the body of Christ. As a result, we ask all students to serve at their local church at least twice a month.